The Scottish Loch Experience
The Shore House was built in 1850 as the parish manse and, with its recent extension housing the loch-side lounge and dining room, it is an interesting contrast of the old and the new, with an element of 'quirkiness'. We will do our best to make everyone feel comfortable and relaxed, enjoy their stay and leave happy and satisfied.
One of the loveliest features for guests at the Shore House is being able to sit and savour the superb view from our terrace or the sofas in the loch-side lounge, and whilst having breakfast and evening meals. It's a constantly changing panorama with the tide ebbing and flowing, boats bobbing and seabirds wading and soaring. You might spot a seal at high tide and occasionally a red squirrel joins the birds at the nut feeder on the terrace.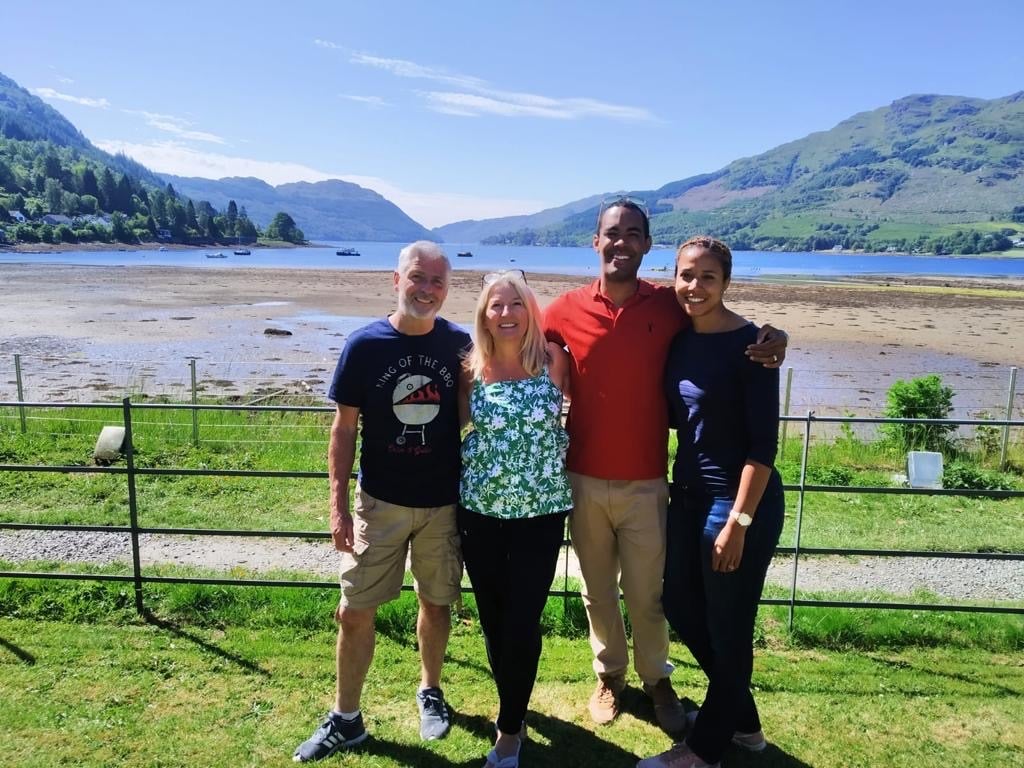 Perfect location at water's edge and close to village.
Relaxed environment, large lochview lounge.
Quality rooms and service.
Locally sourced quality food.
Lots to do locally.
Well stocked bar
Front garden at water's edge with view down the loch.
It is ideally located on Argyll's beautiful west coast just 90 minutes from Glasgow city centre but feeling like a million miles away. Loch Goil is recognised as one of the most beautiful sea lochs in Scotland and this is a fabulous base for exploring the Cowal peninsula, Loch Lomond National Park and the glorious west coast. Inverary, with its famous castle, home to the Duke of Argyll, is only 18 miles away on the shores of neighbouring Loch Fyne.
Our largest room is loch facing with incredible views from all windows. Traditionally furnished room with a comfortable kind size…
Clan Campbell
Book one of our rooms and enjoy exceptional comfort